Here is a kitchen cabinet half way through refurbishment.
The Worktops,doors and drawer fronts have been replaced with ones I specified and had made to my precise measurements. The carcasses were more or less OK, they just needed a bit of reinforcing and new hinges. Soft close, naturally.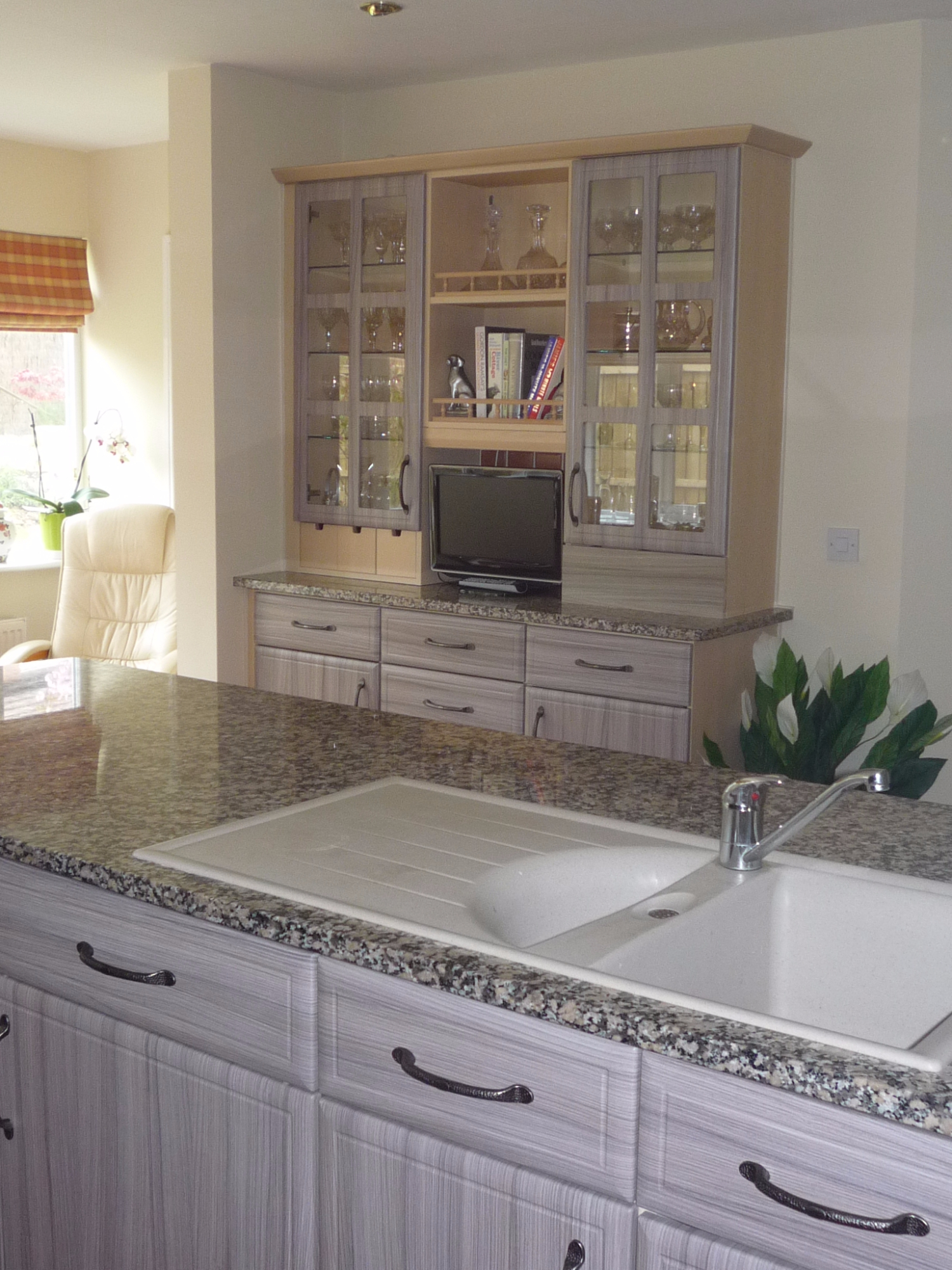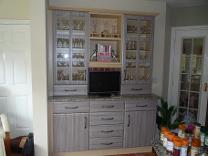 Next, we need to replace the cornice, plinth, and side infils in the new decor. Then a new centre display unit is constructed and the side panels are clad, to completely remove all evidence of the previous colour.
And here's the finished cupboard.
Although this picture doesn't show the plinth lights and interior lighting that was also fitted.